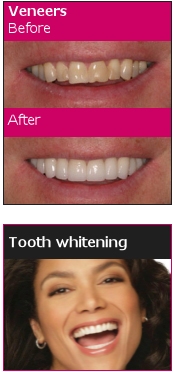 Welcome to Hartforde Dental
The Perfect Private Dentist in Borehamwood for all Your Dental Needs
Hartforde Dental Centre is a well established, trusted practice offering a standard of oral and dental care which they are renowned for. Our team comprises of highly skilled and friendly dentists and nurses who will be pleased to assist you and are sure to put you at your ease from the moment you walk through the door. Our priority is to offer you quality dental treatment in a comfortable environment. Every facet of dental care is provided and to the high standard which we have been proud to maintain. Whether you require regular preventative oral care or are interested in renewing cosmetic options, we can offer informed advice and assist you in selecting treatments.
Your private dentist in Borehamwood offers a program of oral health management which briefly includes:
Zoom tooth whitening
Routine check up and x rays
General Dentistry (Fillings, Crowns etc)
Oral Hygiene
Facial Aesthetics
Veneers
Tooth implants
Dentures
Root canal treatments
For a truly compassionate, talented private dentist in Borehamwood, you don't have to look any further than Hartforde Dental Centre.
An Emergency Dentist in Borehamwood - Here to Help!
When an emergency dental situation arises you need an emergency dentist in Borehamwood to help you, and fast. This is precisely the type of treatment which we offer; a no quibble, quick, quality care service carried out by our experienced dental principals. Both principal dentists specialise as emergency dentists in Borehamwood and are skilled at all types of emergency procedures from intensive root canal treatments, veneers, tooth implants and fillings. Our aim is to leave you feeling pain free and refreshed, especially important following a procedure such as root canal treatments. Allow Hartforde Dental Centre's emergency dentist in Borehamwood to restore your teeth to the picture of health.
A Trusted Cosmetic Dentist in Borehamwood to Make Your Smile Magical
We at Hartforde Dental Centre know that when considering smile makeovers or dental reconstruction, you need a cosmetic dentist in Borehamwood who you can trust. Both our principal dentists are skilled in all types of cosmetic oral surgery and both enjoy honing their abilities by keeping up to date with current trends and procedures. We are particularly proud of our zoom tooth whitening and realistic, comfortable dentures. By allowing our cosmetic dentist in Borehamwood to enhance your smile you are sure to feel and look like a star. When you feel confident about your teeth you will be certain to feel that confidence affect every aspect of your life. From zoom tooth whitening and veneers to beautiful new tooth implants and dentures. Do not let anything prevent you from getting the smile you deserve.